Sometimes it's so hard to choose a piece of art for a friend! Or you want to commission a portrait for a family member, but you're not sure which photo they would like. If you're stuck, I have an option for you:
Gift Cards for artwork!
Gift cards can be purchased in any amount and are redeemable for commissioned or available pastel paintings of chosen value. From pastel portraits, to ink doodles, to watercolors…so many options available for your friend or family member to choose from!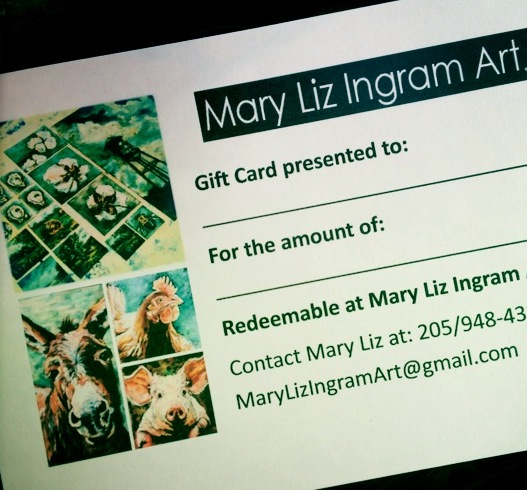 Gift cards will be written for the amount paid & purchase intention noted (ex: 5×7 framed pastel; 8×10 unframed portrait, etc.). Gift cards will be signed by the artist for authenticity. Those receiving gift cards may upgrade to higher-priced artwork by paying the balance.