To see a world in a grain of sand
And a heaven in a wild flower,
Hold infinity in the palm of your hand,
And eternity in an hour.
-William Blake, Auguries of Innocence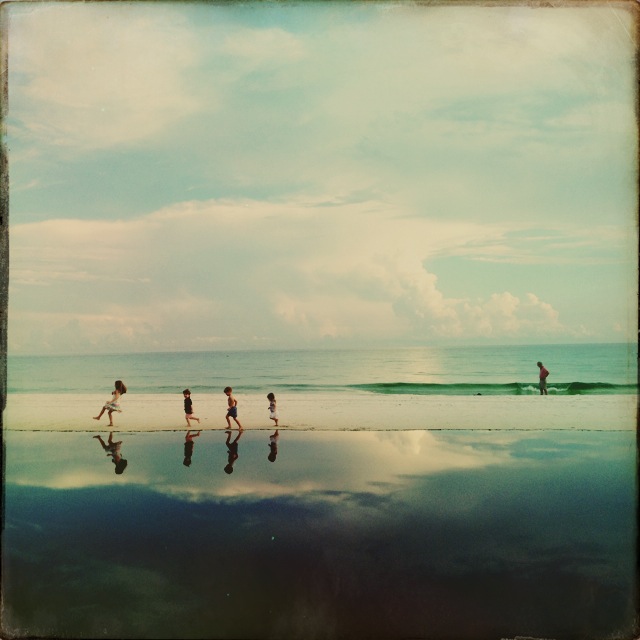 If you follow my blog, you may have noticed it's been awhile since my last post. I've taken a few steps back to regroup, to build my garden, to reflect, absorb and let peace grow and guide. This time of retreat ended with a magical week with my family at Grayton Beach. I took this picture on the evening we arrived, and was blown away by the beauty of our world.
We played and read, built sand castles and dug holes, swam and walked and enjoyed every second, living in the moment.
I doodled every day and recorded my thoughts in words and art:
"A week at the beach, life relaxed.
Cotton candy clouds on early mornings, we beat the sun.
Thunderstorms in surround sound, we watch from the porch, candles flicker as clouds flash.
Feet in the blinding sand, we become one with the sun, warmly wrapping us and renewing our souls.
Splashed by aqua waves, we wade deeper into the mystery of the sea, finding new things and taking in life.
Rejuvenation. Perspective. Enjoyment. Refreshing retreat as the world swirls vividly around us."