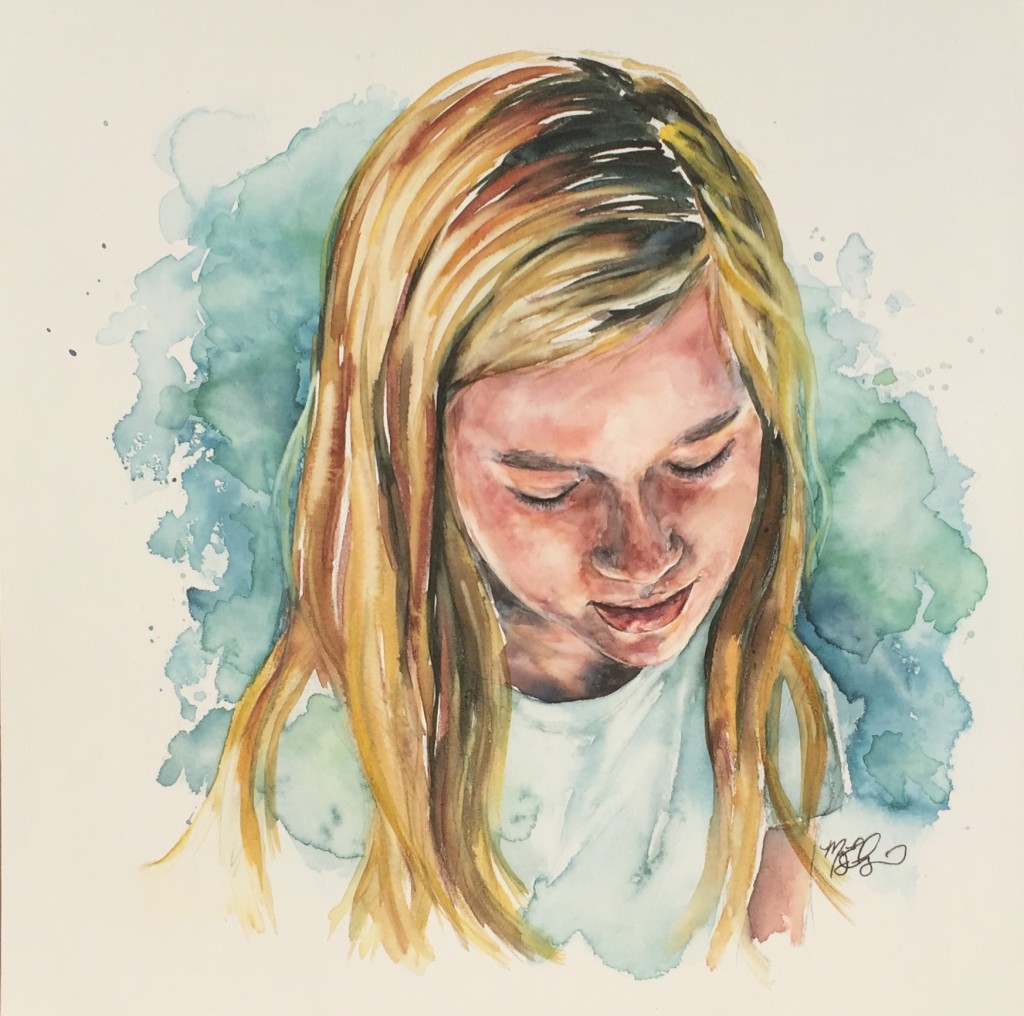 This girl. She is strong. She sees past excuses. She has a spirit that is passionate for justice. She is small of stature, great of heart. When I see her, I see hope. I see a backbone that won't let you push her around. She makes me stand up a little straighter, which is hard to do these days.
Every day I wake up to a struggle for hope in a world that keeps beating us down. Reasons to be afraid are paraded before us, dividing us, depressing us, threatening to consume. Fear of violence, fear of leadership, fear of catastrophe, fear for the environment, fear over the food I buy, the way I live, the places I go, the choices I make, the things I say.
The world seems tilted and it's hard to find my footing. But when I look at a child, when I look at my child, this brave young lady, I find it easier to plant my feet, to find my balance, to keep moving forward. I find the strength to grab the world with a white-knuckled grip, filled with outrage at the mistreatment of truth and love and faith, and hold on tight, pulling with a determination on my one piece of this world to keep it from tilting further. I add my weight, however little it may be, for decency, for kindness, for peace, for hope. Because what we do matters. Our choices matter.
As I drove along in traffic one morning, this image of her face flashed in my mind. With the laundry list of world problems, American problems, Alabama problems that are dividing us, I can't help but scream, "Aren't we worth more than this?" We trudge along, hunkered down in whatever way feels most comfortable. We may plug our ears, turn away from the pain and insulate ourselves; we may succumb to fear and batten down the hatches, mistrusting everyone and everything; or we can stand up to the tumult and weather the storm with each difficult step. How will it get better if we don't stand up and raise our hands together for goodness, for unity? What will this current course leave for our children? For us?
So I stand up. Even if it feels scary, however standing up may manifest itself today.
For the girls. For the boys. For the tired, the fearful, the hateful, the loving, the strong. I will pull and pull at this tilting world like a life or death game of tug-of-war.
It would be so much better if we can all pull together. To look in each other's eyes and see we are not just divided into men and women, republican and democrat, liberal and conservative, this and that, us and them. We are human – e pluribus unum. Out of many, one.
Oh me! Oh life! of the questions of these recurring,

Of the endless trains of the faithless, of cities fill'd with the foolish,

Of myself forever reproaching myself, (for who more foolish than I, and who more faithless?)

Of eyes that vainly crave the light, of the objects mean, of the struggle ever renew'd,

Of the poor results of all, of the plodding and sordid crowds I see around me,

Of the empty and useless years of the rest, with the rest me intertwined,

The question, O me! so sad, recurring—What good amid these, O me, O life?

                                       Answer.

That you are here—that life exists and identity,

That the powerful play goes on, and you may contribute a verse.

-Walt Whitman, O Me! O Life!