Sitting at my kitchen table, where the sunlight rests so softly, I carefully arrange my paints and brushes. A container of water just above the paint, folded paper towels below, I line up my yellow-handled brushes, remembering when my grandfather gave them to me at my 12th birthday; they're still my favorite. All this preparation is a design towards procrastination. The perfectly blank watercolor paper sits and waits, staring at me and asking what's next.
What is next, I sigh.
A take a sip of tea, settle on a image, and begin.
I rub the wet brush into the color and begin to layer flesh tones, moving them, removing them, adding them, shaping the colors onto my white paper.
A face begins to emerge; I make space for the eyes. I add and move the colors to form the little pouty lips.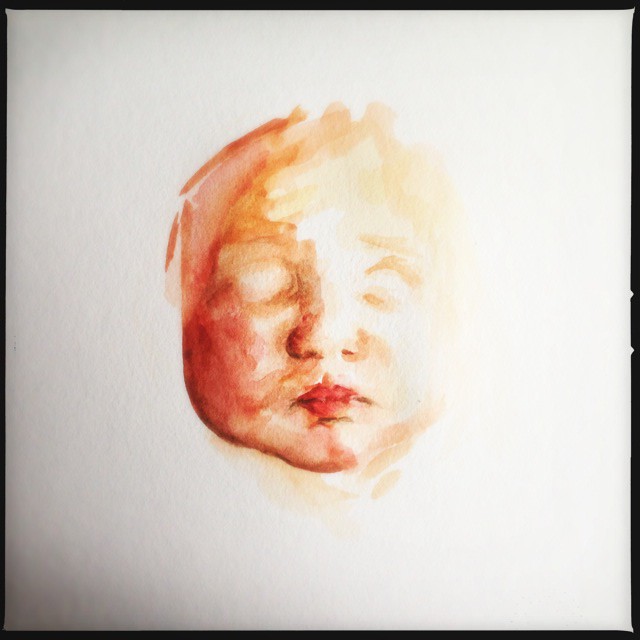 Letting the colors and water dance and mingle, ebb and flow, hair begins to frame the face and the eager blue eyes.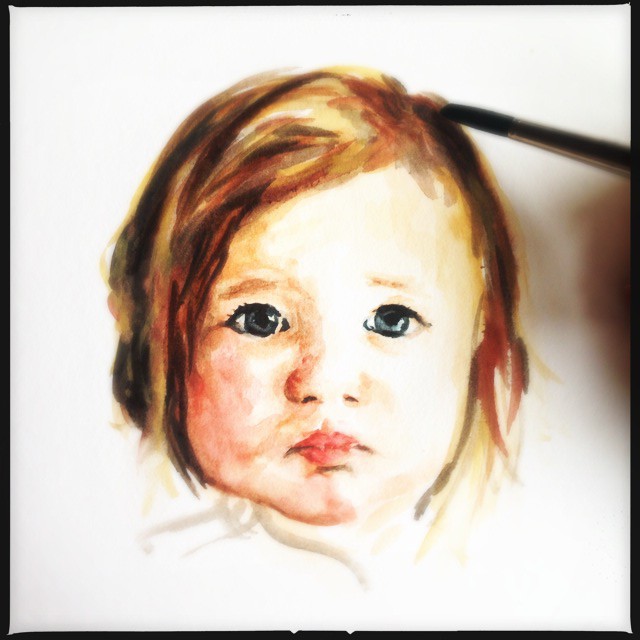 It's not a mirror image, but my youngest daughter clearly stares back at me from the paper.
So that's who was hiding there, under that smooth white surface. My little Nora. Hello!