A field of cotton ready for harvest, lit brightly by the sun on a crisp November afternoon, rimmed by a string of trees in the distance with a Southern blue sky above.
I drool.
This is a sight often viewed enviously from my car window as we speed down the interstate; but not this day. This lucky lady was able to bask in the glory of an Alabama cotton field and snap as many photos as I wished.
I've been itching to put my pastels to work capturing this exquisite afternoon.
Lately I've been busying myself with commissions and small pastels, and I decided it's about time for a big one.
I compiled 5 of my photos into a sketch, making sure to have everything just how I wanted it.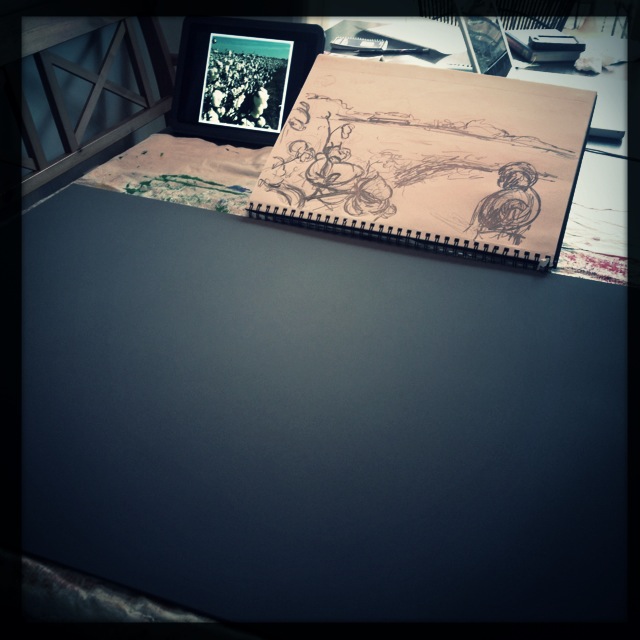 Using vine charcoal, I loosely recreated my sketch onto a 24×36″ Ampersand Pastelbord (I always choose gray!)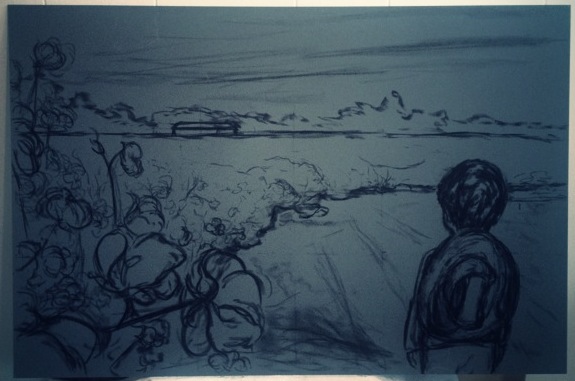 I'll begin the color soon…right now, my sketch is resting and I'm contemplating. Check back soon and join me as we progress!