Summertime and the livin' is easy…
Summer break has come to Alabama. Routines change and slow, the weather heats up, and the leisurely way of Southern living sets in. Time to relax and stroll, swing and sip, sleep in a bit more, and play with the kids.
This weekend, I felt less like doing my "serious" art, and more like playing. First, the kids and I made duct tape shoes.
Later in the afternoon, while baby was napping, we went outside for some "free painting," thanks to a huge roll of beige wallpaper I'd somehow acquired. I love to watch kids paint.
My daughter went for splatter painting and "graffiti,"
while my son painted a stormy ocean with a rainbow.
Days like this make the hard days worth it.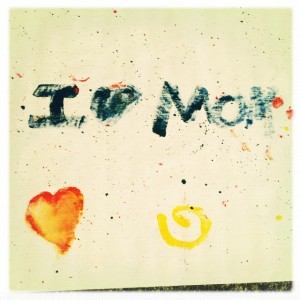 "One of these mornings you're gonna rise up singing
And you'll spread your wings and you'll take to the sky
But till that morning, there ain't nothin' can harm you
With daddy and mammy standin' by"
-Ella Fitzgerald, Summertime