You know the feeling: your nemesis approaches. You want to cringe away; your eyes narrow, lips compress. Your palms might begin to sweat, or you get fidgety, anxiety rising. The dreaded moment draws near when you and your adversary are forced to interact.
It's time I confess my greatest enemy.
In art, that is: backgrounds.
Yes, those infamous backgrounds that must be created behind a subject, when the provided image is insufficient or desires change. The scourge upon my portrait painting, when the drawing has been sketched, and there's nothing left to be done before filling in that blank space, with its invisible, ominous question mark.
Here, I must digress: I know that many serious, professional portrait artists look down upon drawing portraits from photos. But I am a serious and professional artist, and I think drawing from photographs is fine…but we'll save that chat for another day.
Back to my nemesis: Many, many photographs come my way in which the subject is posed perfectly, laughing, sparkling, just right, but an old blanket composes the backdrop. Or that elusive perfect pose of a beloved pet, captured only by phone as the pet sits by the trash can. This will not do! In these scenarios, a background must be created.
Argh.
Sometimes, I get a gift: a ready-to-use, perfectly suited background, such as this. These I enjoy!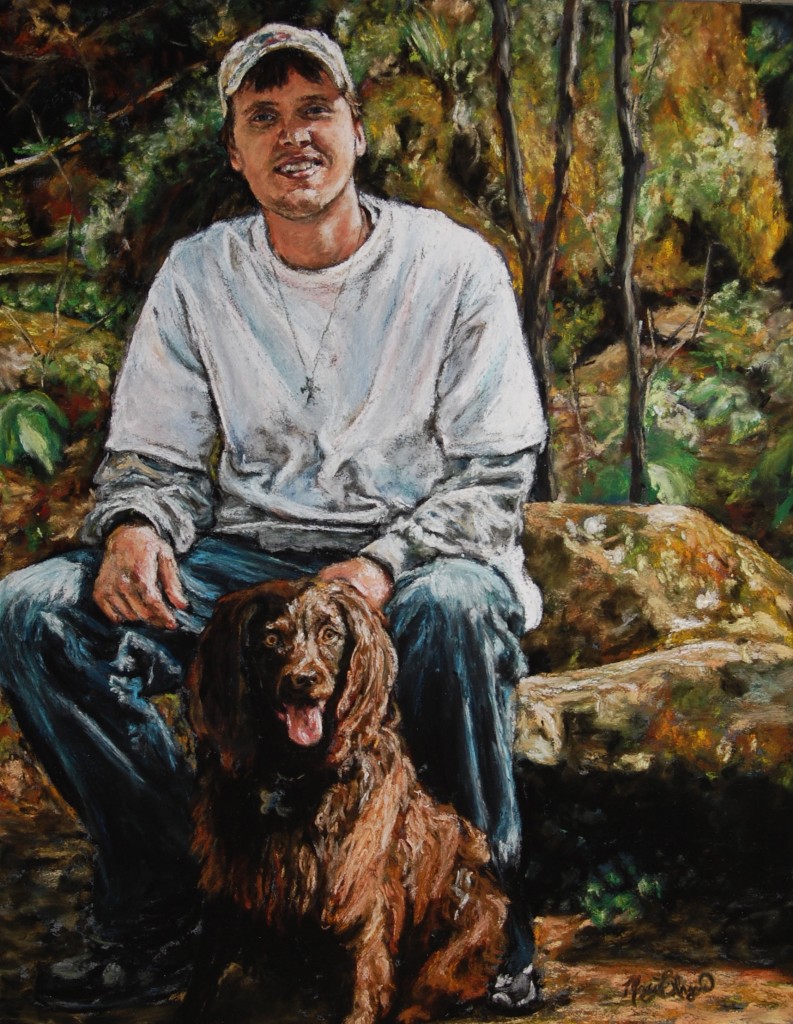 But if not, which is so often the case, I must take a breath and weigh my options.
Over my years of portraiture, I've wrestled through several phases. At first, I just put some squiggles and marks to serve as the background, such as in this piece (one of my very first portraits!):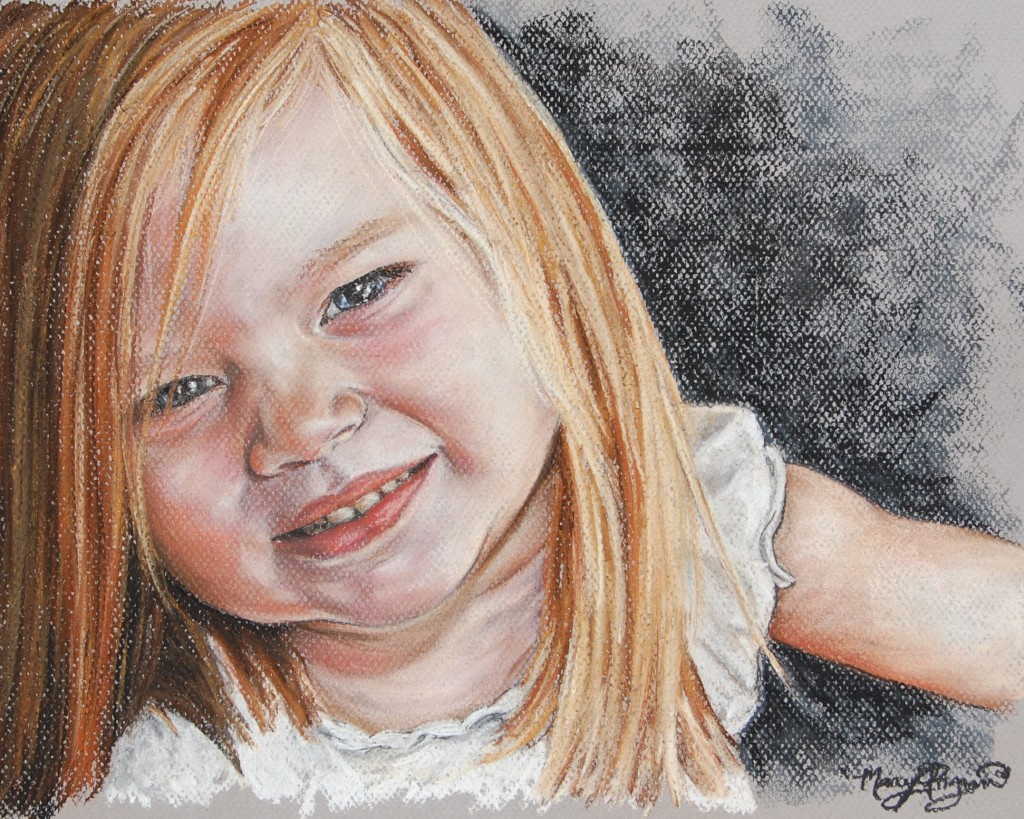 Sometimes, the background just takes a bit of tweaking from the original photograph: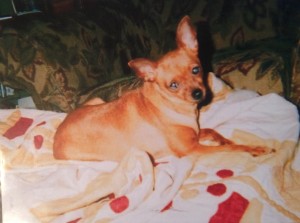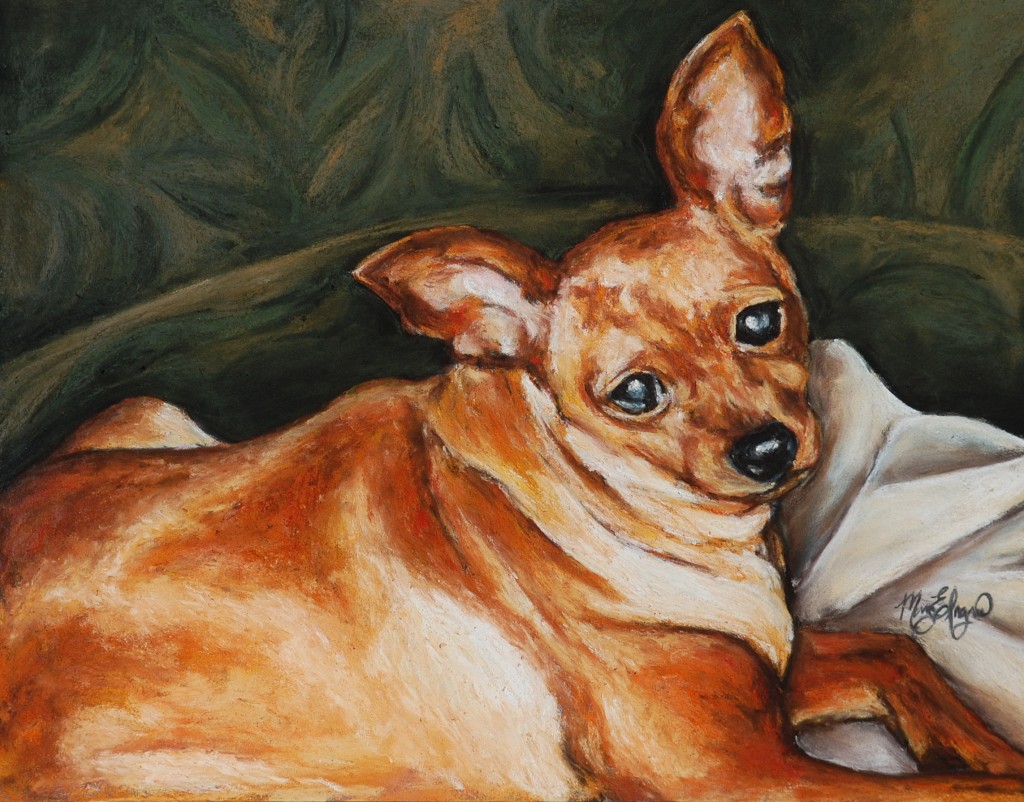 Other times, I create a completely different background: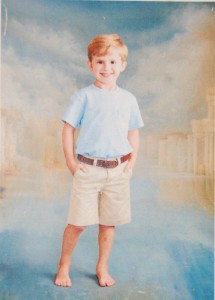 Whether I like the end result or not, it is always a struggle. On my newest piece, I wavered back and forth on what to do with the background before I began the furry little guy. I started one way, and then changed direction, building on the pillows that were already in the original image.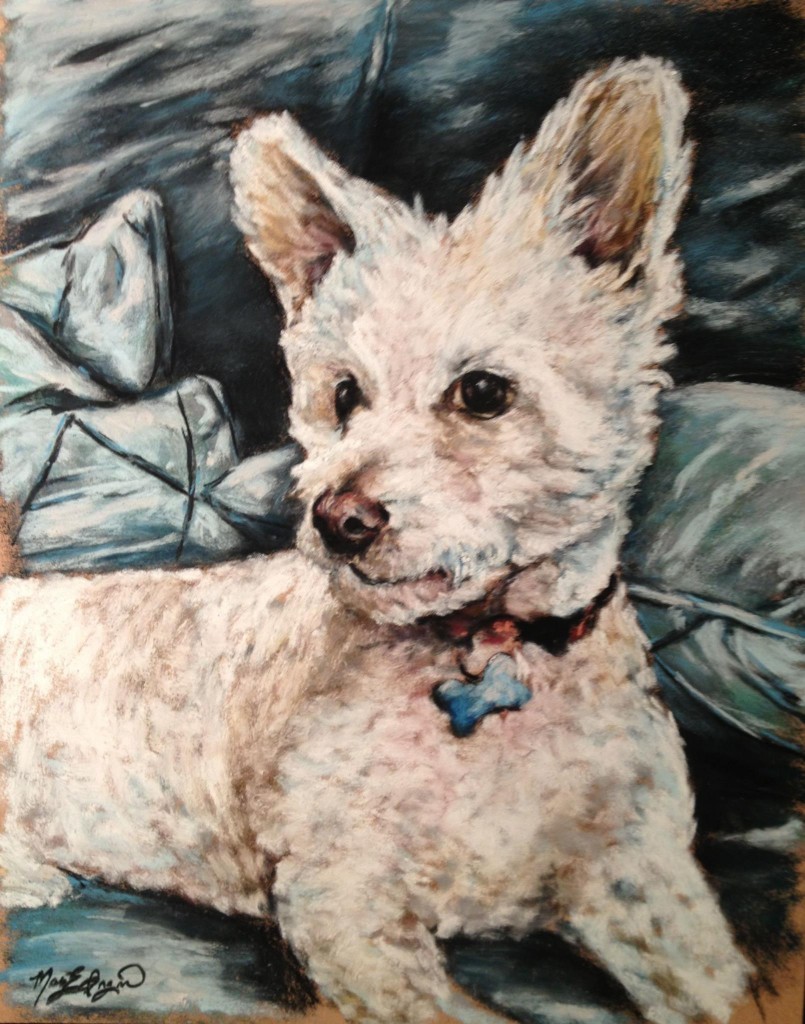 So, now you've met my nemesis. What's yours?
I'm always working to improve, and I welcome your input on "the art of choosing a background"!